Items to keep the entire family Occupied
Lemonade from Social Distancing Lemons
How are you going to keep your kids occupied with no school for the next 3 weeks? I know that's the question i'm asking myself right now. Luckily we have some great activities to make the time go a little faster, and to help create some family bonding time.
The Shabba Tech Mini 620 system is a miniaturized all in wonder game console. Groundbreakingly Nostalgic and Jam Packed Full of Games from the 1980's.
Just plug the Shabba Mini 620 into your TV, pick up that gray controller, and rediscover the joy of 1980s 8 Bit Gaming.
3 Convenient Delivery / Pick-Up options!
SHIPPING
Free Shipping Over $50
FREE IN-STORE / CURBSIDE PICK-UP
$4.99 Local Delivery
Flat rate, next day delivery within 20 miles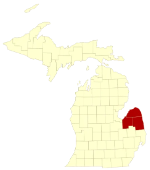 "I recently had to go to Bay City for a doctor appointment and while I was there I came across My Secret Garden, I had some time to kill so I went inside to look around, As I walked around I seen many different items, Well with such a inventory of different items I bought all my wifes christmas gifts, once I got home and told my wife lets take a ride. My wife loved it and then she bought many christmas gifts, when we got home she was on the phone with family and her friends bragging about the store her husband had found,now she is getting calls from neices and aunts telling her what they bought. I guess I hit the right store because now once a month the whole group gets togeather and takes a trip to My Secret Garden, its not that far about 30 minutes from our home but now its a habit every month. Well I hope you guys are happy because now I have time to play with my cars and boats and my wife has her car pooled group to go to Bay City to My Secret Garden now everyone is happy. I just wanted to thankyou and Ill probly sneek in for some christmas gifts and a free sample of crackers and cheeze. Id like to wish you Happy Holidays and keep bringing in the beautiful items makes my shopping easy.........bob"